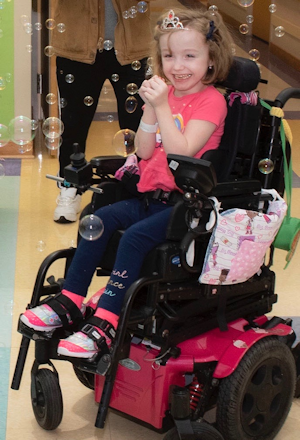 Mia is a very smart, sweet and happy 7-year-old girl living with quadriplegic cerebral palsy. This means it affects all four of her limbs. In particular, her legs and her left arm. She is unable to stand or sit independently and uses a wheelchair for mobility.
Mia wants to be involved in everything and has a smile for everyone. She receives daily physical therapy to try to strengthen her muscles and improve her balance so that she can become more independent as she grows.
We are hoping to raise $10,000 to build an ADA-compliant ramp for Mia to eliminate the challenge of getting in and out of her house and allowing her to be more independent.
Raised so far: {{vm.donationSummary | currency : "$" : 0}}